Дата публикации: 07.04.2023
By Lingling Wei , Asa Fitch The Wall Street Journal
The U.S. encouraged China to set up a robust antitrust regime. Now, Beijing is holding back its required green light for mergers that involve American companies as a technology war with Washington intensifies.
Chinese regulators recently have slowed down their merger reviews of a number of proposed acquisitions by U.S. companies, including Intel Corp.'s $5.2 billion takeover of Israel-based Tower Semiconductor Ltd. and chip maker MaxLinear Inc.'s $3.8 billion purchase of Silicon Motion Technology of Taiwan, according to people close to the process.
As preconditions for approving some of the transactions, the people said, officials at the State Administration for Market Regulation, China's antitrust regulator known as SAMR, have asked companies to make available in China products they sell in other countries—an attempt to counter the U.S.'s increased export controls targeting China.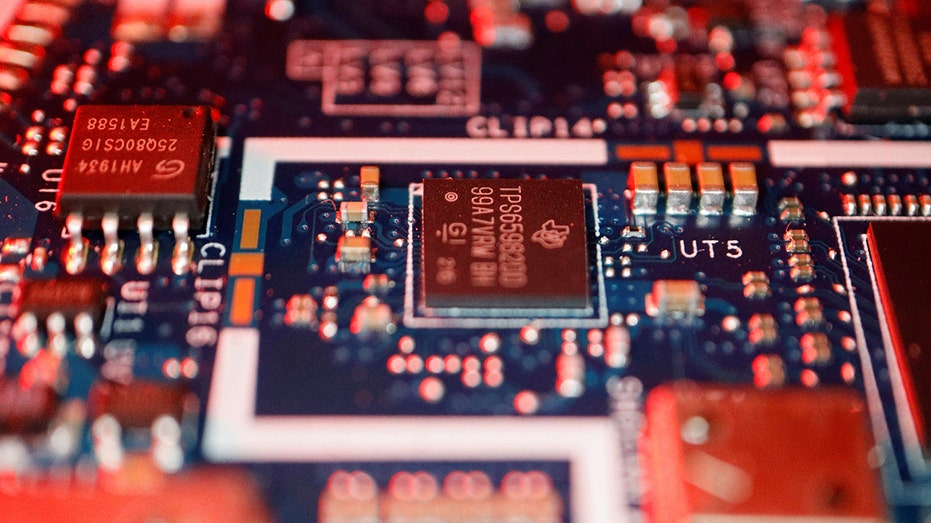 Semiconductor chips are seen on a circuit board of a computer. (Reuters/Florence Lo / Reuters Photos)
The Chinese demands could put U.S. companies in an impossible position as Washington has enacted legislation restricting American companies' ability to sell to China and expanding certain types of production there.
The State Administration for Market Regulation didn't respond to questions. Neither did Tower, MaxLinear and Silicon Motion. Intel declined to comment.
For multinationals, it doesn't take much for a merger to trigger a Chinese antitrust review. For instance, if two companies in a deal have revenue of more than $117 million a year from China, the merger needs Beijing to sign off.
In years past, securing Beijing's blessing often meant delays as the Chinese agencies handling the review weren't well coordinated and relied on a smaller staff than major antitrust agencies around the world. Now, Beijing has consolidated all antitrust matters under SAMR and built up its staff.
As U.S.-China ties fray, merger reviews have become an additional tool for Beijing in its tit-for-tat firefight with Washington over access to advanced technology.
Ticker

Security

Last

Change

Change %

INTC

INTEL CORP.

32.81

-0.02

-0.06%

TSEM TOWER SEMI.

42.01

-0.44

-1.04%

MXL MAXLINEAR

33.69

-0.62

-1.81%

SIMO

SILICON MOTION TECHNOLOGY CORP

63.73

-0.43

-0.67%

Powered By
Beijing in recent years has increasingly leveraged its merger-review process and antimonopoly rules to advance its political and economic goals, say . multinational executives and their trade associations.While Chinese regulators rarely reject transactions outright, they have resorted to delaying and withholding approvals until their demands—often focused on benefiting Chinese companies at the expense of their foreign competitors—are met.
Such tactics, part of what analysts call Beijing's expanding toolbox of economic coercion, are gaining traction as China and the U.S. are embroiled in an intensifying great-power competition. For China's third-term leader, Xi Jinping, a key performance measure of his underlings is their ability to fight the U.S.-led Western sanctions, particularly restrictions on China's ability to access advanced chipmaking and other strategic technologies.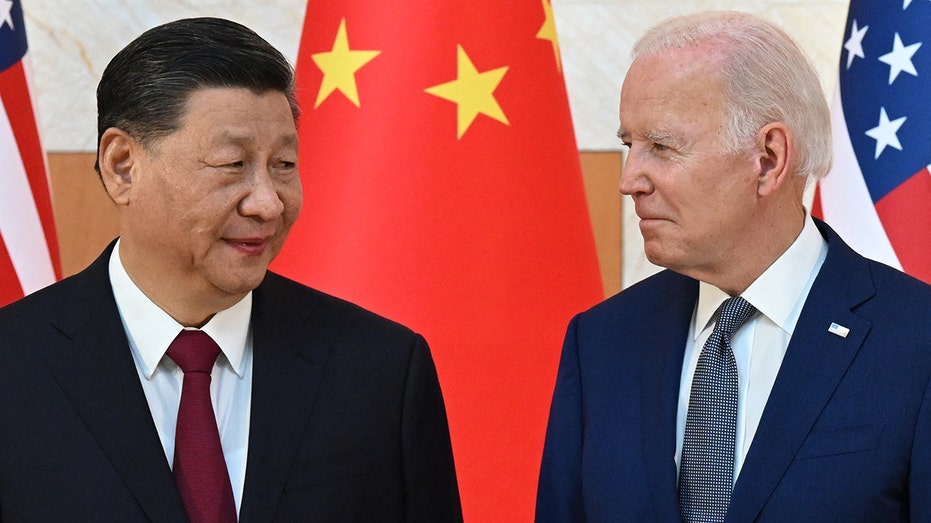 US President Joe Biden (R) and China's President Xi Jinping (L). (Photo by SAUL LOEB / AFP) (Photo by SAUL LOEB/AFP via Getty Images) (SAUL LOEB/AFP via Getty Images / Getty Images)
Chinese officials see merger reviews as a relatively subtle and low-cost way to pressure foreign companies and by extension, their governments, according to the people close to the process.
By comparison, Beijing has been wary of using its version of a Washington export blacklist known as the entity list, which could bar foreign companies from selling in China, for fear of hurting its access to foreign technology even more. So far, China has blacklisted only two U.S. companies, defense contractors Lockheed Martin Corp. and a unit of Raytheon Technologies Corp., both of which do little business in China.
China in the past couple of weeks has opened a cybersecurity reviewof imports from chip maker Micron Technologies Inc., detained an employee of Japanese drugmaker Astellas Pharma Inc. and raided the Beijing office of U.S. due-diligence company Mintz Group.
In March, China suspended the operations of Deloitte's Beijing office for three months and imposed a $31 million fine over alleged lapses in its auditing work of state-owned China Huarong Asset Management Co. Huarong itself and seven of its subsidiaries were fined about $14,500 each. Deloitte said it respected the penalty decision.
But a slowing economy has made Chinese authorities cautious about throwing too many punches at a time when Beijing needs to keep foreign capital from leaving. Li Qiang, President Xi's handpicked premier, delivered an open-to-business message to foreign businesses at a high-level economic forum last week.
"It's harder today for global mergers and acquisition to get Chinese approval as Beijing has fewer levers to pull to pressure foreign companies," said Amy Celico, a principal at Albright Stonebridge Group, a Washington-based consulting firm that advises multinational companies.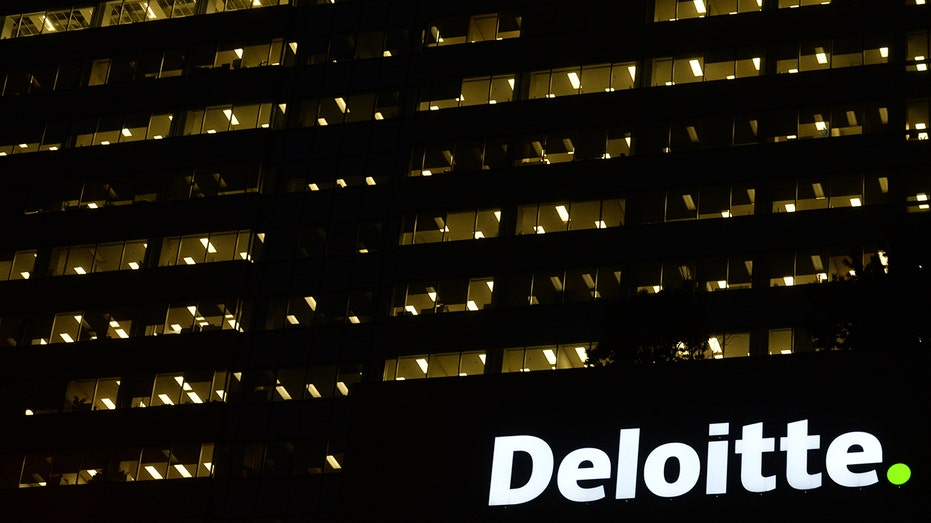 Deloitte logo. Monday, December 13, 2021. (Photo by Artur Widak/NurPhoto via Getty Images) (Photo by Artur Widak/NurPhoto via Getty Image / Getty Images)
Since the late 2000s, Beijing has gradually put in place an antimonopoly regime, including merger reviews. The effort had the encouragement of the U.S., which viewed it as a way for China to bolster market competitionbetween private-sector and state-owned companies and for both Chinese and U.S. regulators to improve cooperation on competition-law enforcement.
However, while mergers involving big state-owned enterprises remain largely exempt from regulatory reviews, China has kept refining the system to give it greater flexibility to review foreign-related deals. Chinese companies as well as some 10 government agencies overseeing economic planning, information technology and other sectors are allowed to weigh in on the review process.
"Now it can be used as a weapon against foreign firms," said Lester Ross, a Beijing-based lawyer at WilmerHale, who advisers American companies in China.
In November, DuPont de Nemours Inc. scrapped its $5.2 billion deal to buy electronics-materials specialist Rogers Corp. because of a lack of Chinese regulatory clearance. DuPont paid Rogers a $162.5 million termination fee.
Intel's proposed takeover of Tower is critical for the Santa Clara, Calif.-based company, which is trying to build up a business making chips on contract for others. Tower has decades of experience in that field and would give Intel an infusion of talent, along with manufacturing facilities in Israel and the U.S. Intel initially said it aimed to close the deal in the first quarter of this year but recently extended the expected timeline to the first half.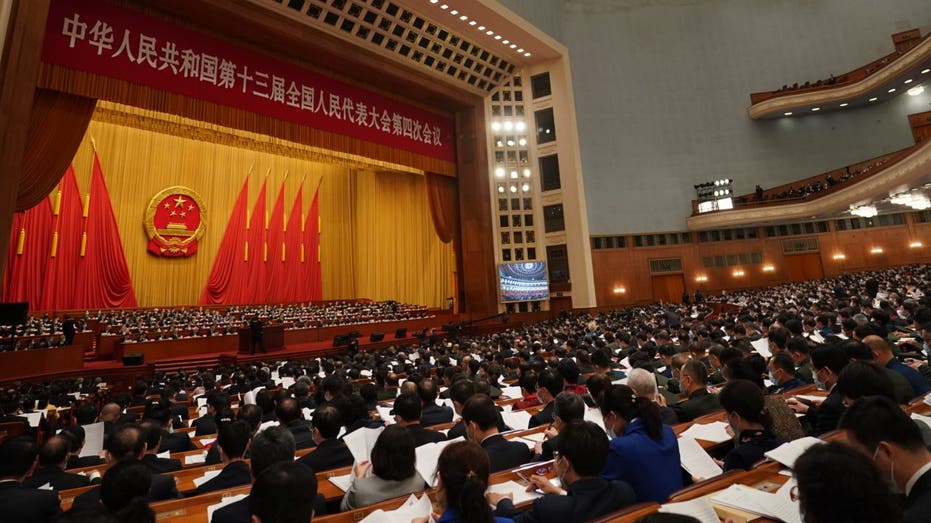 BEIJING, CHINA - MARCH 08: Deputies to the 13th National People's Congress (NPC) attend the second plenary meeting of the fourth session of the 13th National People's Congress. ((Photo by VCG/VCG via Getty Images) / Getty Images)
Intel onceinvested heavily in China, including building a flash-memory factory in Dalian, a port city in China's northeast, that opened in 2010. The company reached a deal in 2020 to sell those operations to South Korea's SK Hynix for $9 billion in two stages. China's antitrust regulator in 2021 approved the deal on condition that the merged entity continue to expand production in China and "help a third-party competitor"—widely interpreted as a Chinese company—to enter the market.
Other deals awaiting the Chinese review include software and semiconductor company Broadcom Inc.'s $61 billion acquisition of VMware, a cloud-computing company. Both companies in February extended the deadline to complete the deal until May 26, with further extensions likely.
"We continue to engage with SAMR, as well as other relevant regulatory authorities," Broadcom said. A VMware spokesperson said the company continues to expect the deal to close in Broadcom's current fiscal year, which ends in October.
In addition, MicrosoftCorp.'s planned $68.7 billion purchase of Activision Blizzard Inc., a videogame company, is also subject to Beijing's lengthy merger scrutiny, among the reviews by other countries. Last year, China's antitrust regulator declined the companies' request to file the deal under a simplified and expedited procedure.
Ticker

Security

Last

Change

Change %

AVGO BROADCOM INC.

622.57

-6.44

-1.02%

MSFT MICROSOFT CORP.

291.57

+7.23

+2.54%

Powered By
Microsoft declined to comment. Activision said, "We respect the thorough process of Chinese regulators in reviewing our deal."
A 2022 report by the U.S. Chamber of Commerce noted that even if China's merger-review delays don't lead to terminated deals, they raise the cost of doing business for affected American companies, which may have to overpay to account for risks of prolonged Chinese scrutiny.
Increased costs could lead to more foreign companies planning to divest out of China. "Some companies are thinking about whether they can afford to leave the China market so that they wouldn't have to be beholden to a Chinese decision," Albright Stonebridge's Ms. Celico said.